Imagine a world without boundaries, without politics, without fighting over sharing of resource, without agendas and vested interest.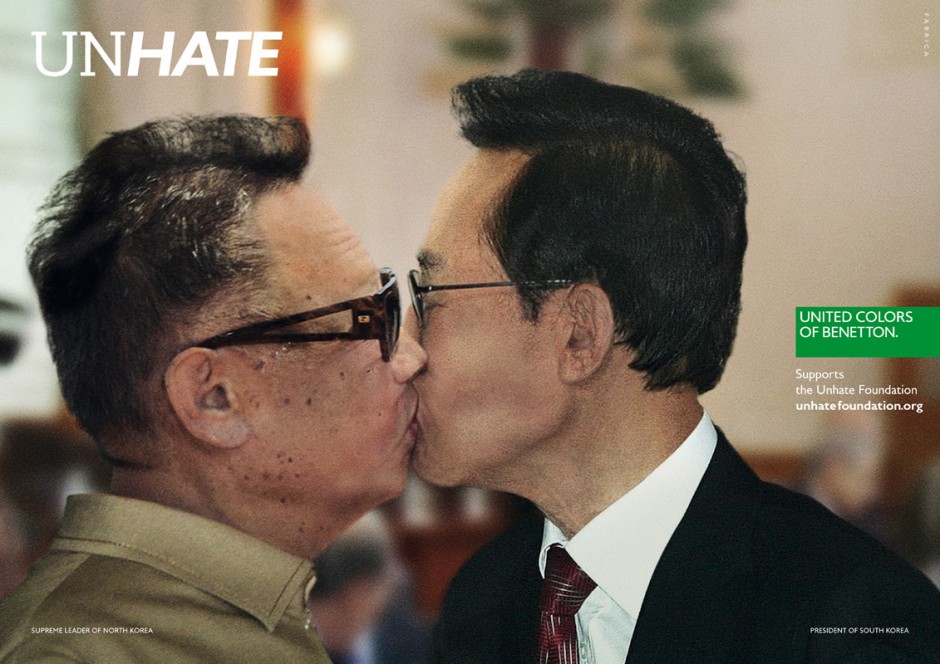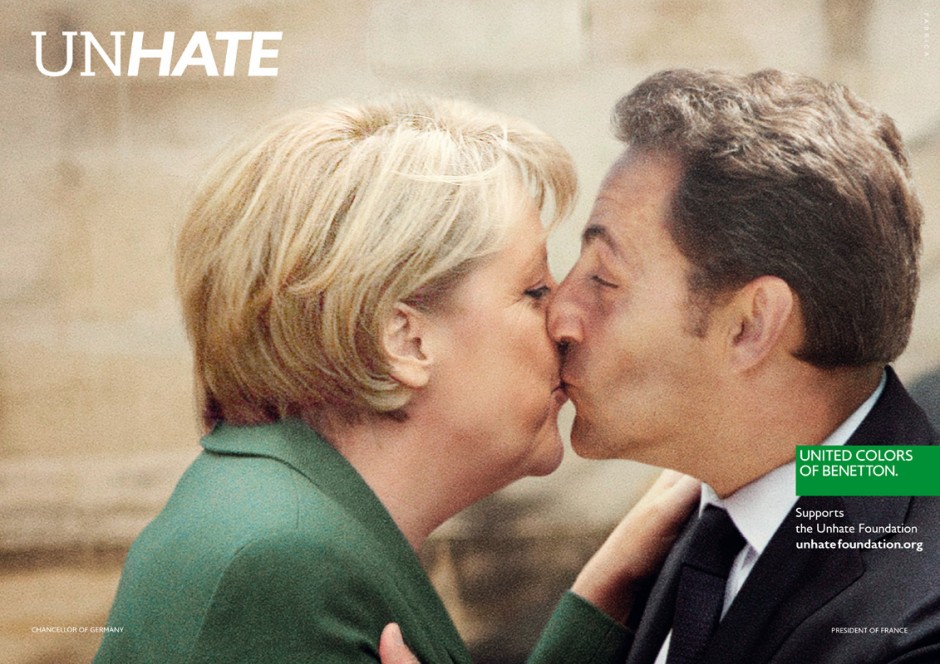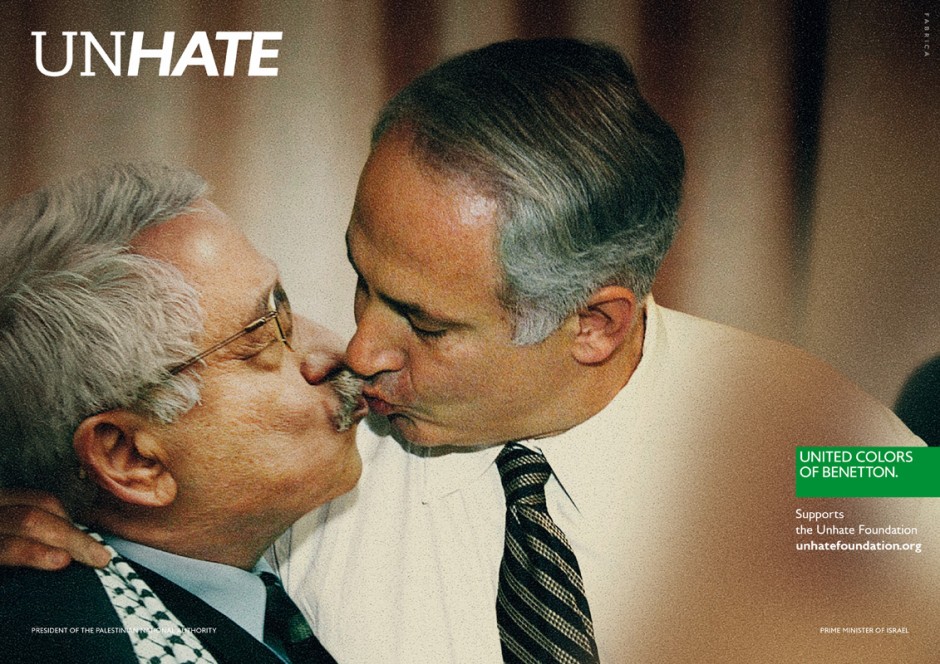 Huffingtonpost Post wonders if this is the beginning of a new international diplomacy.
On a lighter side, you wish if the world has more beautiful and se-xy ladies like German chancellor. Then you wonder, at the top, be it in corporate or politics, if the world is too much tilted around men and not women. May be a next ad series from Benetton.
If you wonder, what went beside strategizing the creative,  this is what Alessandro Benetton, executive deputy chairman, who presented the ads in Paris, had to say, "they were meant to promote the idea of  -unhate. The images are very strong, but we have to send a strong message. We are not wanting to be disrespectful of the leaders … we consider them "conception figures" making a statement of brotherhood with a kiss."
Check out the Benetton Unhate Campaign Video