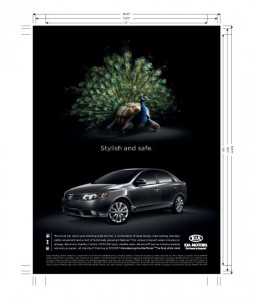 This XLV Super Bowl 2011 season, automaker Kia will air a 60 second commercial titled "One Epic Ride." The ad shows how across space and time a police officer, Poseidon, the king of the sea , an international baddie, aliens and an ancient chief will do anything and everything to snatch the latest offering from Kia, all-new Optima from the grabs of others. The ad positions the car to be an object of desire.
The commercial epic does not end there. The TVC is part of an integrated campaign called One Epic Contest. It gives viewers the opportunity to win not one or two, but five brand new 2011 Optimas. Starting this week participants can take part in the contest by logging onto www.oneepiccontest.com
The final question will be revealed on Super Bowl Sunday during the first quarter of the big game. You must correctly answer each of the five questions to unlock the final challenging puzzle.
Read More »Kia Super Bowl Ad/Commercial: Win 4 Optima Cars through One Epic Ride Contest