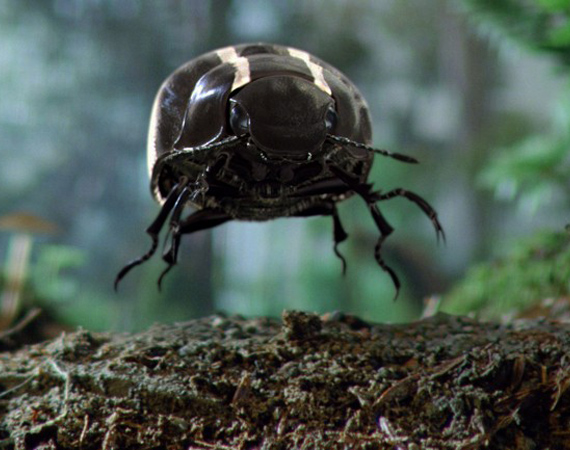 Volkswagen TV spot for Black Beetle in XLV Super Bowl 2011 is unique in the sense that this commercial never shows the actual car in its million dollar ad production. Seems that just crazy but it's not, it's bang on target, bang on consumer's mind with ultimate recall value.
Check out 2011 Volkswagen Passat Super Bowl adspot

Welcome to the surreal world of VW where a gigantic black beetle runs through a temperate rain forest. Yes, it would be a dream for all of us to race through the forest like a driver on the interstate and the ad ends with the beetle in a power slide: action that simulates many-a-car ad before it.
Of course, the actual soon to be marketed car won't look like this six-legged insect at all. As per the latest pics of the car, avoiding the arched top for a bigger widescreen angle. The front and rear will also sport classic-themed but modern treatments that bring the overall look more in line with the classic.
What's That Song From the Volkswagen 'Black Betty' Commercial?
the Jon Spencer Blues Explosion recorded the 'Black Betty' cover for the commercial at the request of Volkswagen of America's agency Deutsch L.A. Inc. Link