Coca Cola, the most trusted and best loved brand of the world is present in the XLV 2011 Super Bowl broadcast for the fifth consecutive year. This time the occasion is celebrating brand's new global "Open Happiness" campaign which reminds people to raise a coke to celebrate the simplest moments of life.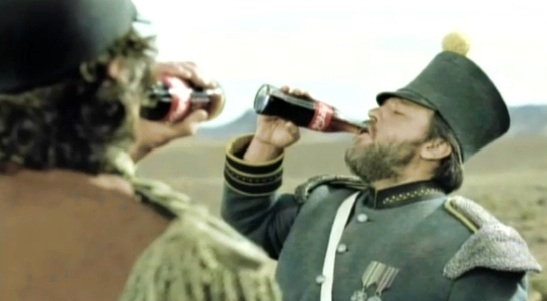 There are two ads for the NFL season. The first one is "Border" which shows two guards from two different countries are pacing along their respective sides of the border.  While one enjoys a bottle of Coca-Cola and the other eyes him with thirst in his throat. As the spot progresses, we see how an ice-cold Coke on a scorching summer day brings two enemy country's border vanguards close enough for a moment of refreshment. A bottle of Coke acts as peaceful emissary between two surly border guards in the middle of the desert.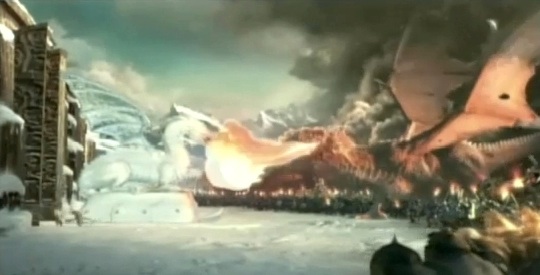 The second spot, "Siege," is an animated 60-second TV spot. It is about an army of ogres and their fierce, firebreathing dragon march menacingly toward a castle. The castle inhabitants devise a clever scheme using ice-cold Coca-Cola to ward off the advancing creatures and protect their homeland. In "Siege," we're reminded of Coke's power to bring happiness and optimism to even the darkest situation. "Siege" tells the story of good winning out over evil in Coca-Cola's voice, but in a new way.
Both the ads are part of Coca-Cola's multimedia integrated campaign. It's Facebook campaign is driving word of mouth advocacy and participation. There is a 5 second online (internet) "Coke Cheers" animated billboard alert viewers to voice their support for their favorite team.
"Open Happiness" ads were created by Wieden + Kennedy in Portland, Ore.
Coke Border Crossing Ad from 2010

Coke Super Bowl Commercial – 2010
Coca-Cola 2011 Super Bowl ads/commercials will be up after the play