iphone 3G Diamond and Sprint's HTC touch Diamond are two different news, but sailing across the internet together. That can be another news. Is it PR feed?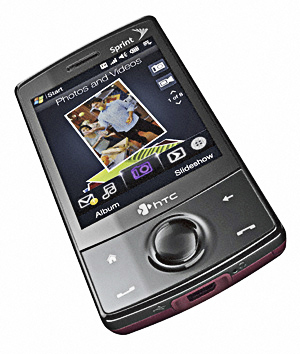 Okay, lets take the second story first. The Wall Steer Journal has reviewed the Sprint HTC Touch Diamond today and believe me, it's more of a knock of Windows Mobile than the phone itself. And as HTC is trying hard to wrap up the previously unsuccessful OS's like features, conservatively can be considered it succeeds in some regard, but mostly falls short.
One of its weakest links were the phone's incapability to camouflage Windows Mobile's flaws. The TouchFLO 3D software and touch screen look good but that alone can not save it from criticism flowing in from different corners. Windows Mobile menu is not much user friendly and constantly disrupts the sleek interface.
The another news, is about iPhone 3G and its new avatar as customized diamond wrapped package. One Knalihs Athem has paid to stitch 475 little diamonds onto the iPhone 3G. Forget usability, the first criteria of a true mobile phone. Its better off in the hands of a lazy rich housewife than a busy executive on the go.