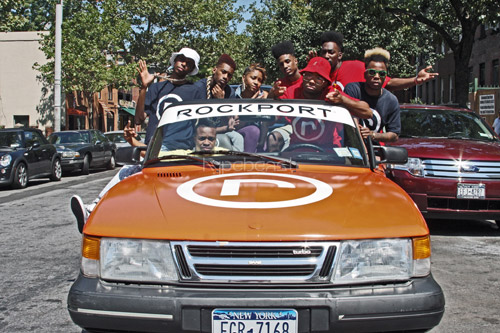 For its Established 1971 Footwear collection, The Rockport has planned to debut a marketing and advertising campaign titled "Are You Established?" The marketing campaign includes a series of portraits, which will visually depict the unique style, and personality of each talent and fresh looks from the new Established 1971 collection. Talents are however not totally raw and have some presence in the entertainment industry.
The Established 1971 campaign will include names like Raheem DeVaughn, a Grammy-nominated R&B artist; marketing expert and fashion guru Bee Nguyen, photographer Johnny Nunez, established television host, radio personality and community leader Terence J – Terence, and DJ Cassidy who is friends with Diddy, Oprah, and Kanye West.
The campaign features "rising talent" (now that's what everyone in America is doing these days) in entertainment, fashion and above all in the music. The campaign will spread through online, print, outdoor ads as well as special events.
"Launched in 2006, Established 1971 is a luxury-inspired metro-urban division within the Rockport Co.," Rockport said in its release. "The collection seamlessly meshes street-inspired style with advanced technology to provide shoes that are not only on-trend and stylish, but also offer the support, stability, and overall comfort that have defined the Rockport brand for nearly 40 years."